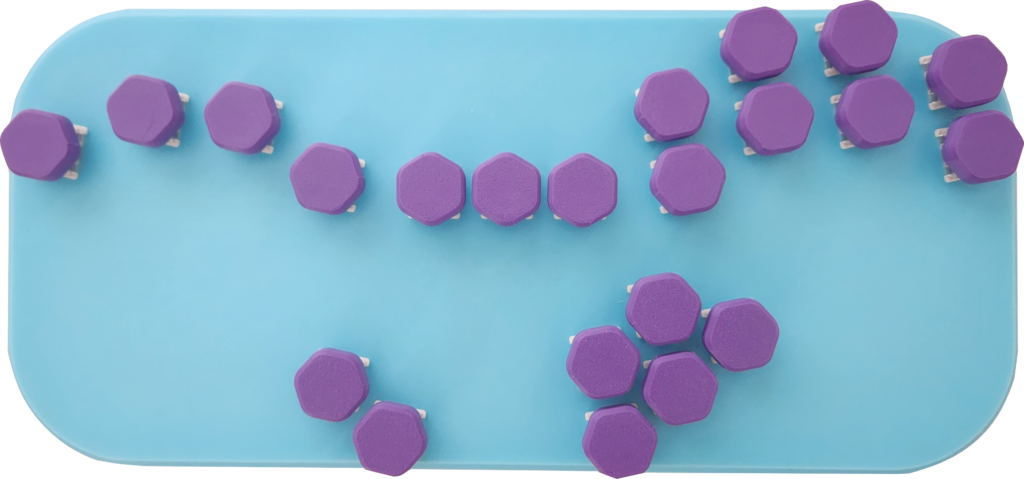 | | |
| --- | --- |
| Price | Etsy |
| Release | October 23, 2022 |
| Compatibility | NS / GC / N64 / PC |
Overview
The UMS Ultra Bubblebox was designed to be a more ergonomic option for platform fighters like Super Smash Bros., Rivals of Aether, and Rushdown Revolt.
If you opt for the DIY kit, you get:
3D-printed body in your desired color & layout
3D-printed bottom panel in your desired color
3D-printed keycaps in your desired color & style
Hardware & screws
Model BirdD USB-C breakout board
Raspberry Pi Pico PCB (optional)
USB-C to GCC cable (optional)
The USB-C to GCC cable gives you GameCube compatibility, but if you would like Nintendo 64 compatibility, you would need a USB-C to N64 cable, which UMS Ultra does not usually carry.
The Bubblebox runs on a modified version of the Haybox firmware, meaning you get full XInput support. Native Nintendo Switch and PC support is achievable through a regular USB cable.
As for the keycaps, depending on availability, you may be able to get bubblegum, hexagon, round, or square styles in colors available for Polymaker's ABS and ASA filaments, such as black, light gray, light blue, and purple. You might also be able to request colors not currently in UMS Ultra's stock.
What you would need to source includes:
22-30 gauge solid-core/stranded wire
Soldering supplies
Hot-swap sockets
MX keyboard switches
Note that the Bubblebox was designed to accept Gateron switches but it is not compatible with optical switches.
You might be able to get a Bubblebox in a WASD variation. Its firmware is a work in progress. Also, a hard travel case might be available.
Link