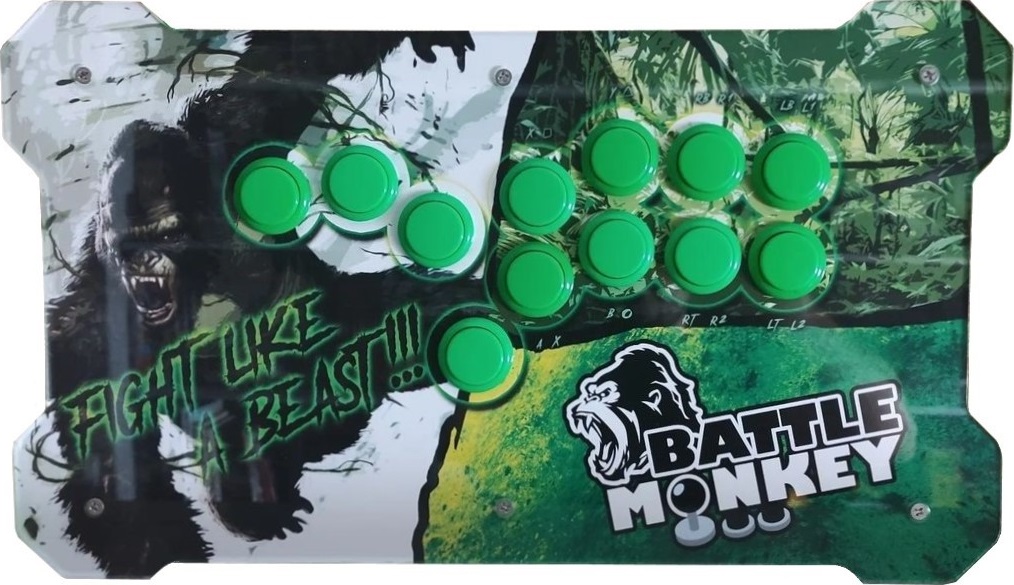 | | |
| --- | --- |
| Price | Etsy |
| Release | August 19, 2022 |
| Dimensions | 17.7″ x 9.8″ |
Overview
The Boss is a case by BattleMonkey that can be ordered from Spain in hitbox, mixbox, or fightstick format with or without the rest of the parts, such as buttons. It is made of acrylic and methacrylate. The top and bottom panels are 4 and 5 mm, and the button/joystick layouts are customizable according to your taste.
Even the auxiliary buttons can be customized to your liking. For example, the side can have three to five buttons, such as start, select, and modification, and the back can have three to six buttons. That is also where the USB port is.
The joystick design can come at two different depths, accommodating the deepest joysticks like the Korean ones or even the IL2 type by Industrias Lorenzo.
Besides the standard, hardcore, and blade enclosures, here are the eight layouts at your disposal:
Hitbox classic
Hitbox all 30 mm
Vewlix WASD
Vewlix classic
Vewlix close
Noir classic
Noir close
Custom
With a "puzzle" pattern finish, there are double panels on the sides that allow the addition of custom art, which we can provide here at The Arcade Stick through our custom artwork service. That is whether you would like side panel art or for the top panel itself. All of the panels' colors are optional upon ordering.
Here are the colors:
Black
Blue
Egg
Green
Lime
Pink
Red
Silver
White
Yellow
Transparent
Other thoughtful design elements include stainless screws to avoid corrosion due to sweat. Furthermore, there are built-in mounting holes for Brook printed circuit board (PCBs). Those who like to play with a controller on their laps may be glad to know there are rubber feet.
Link