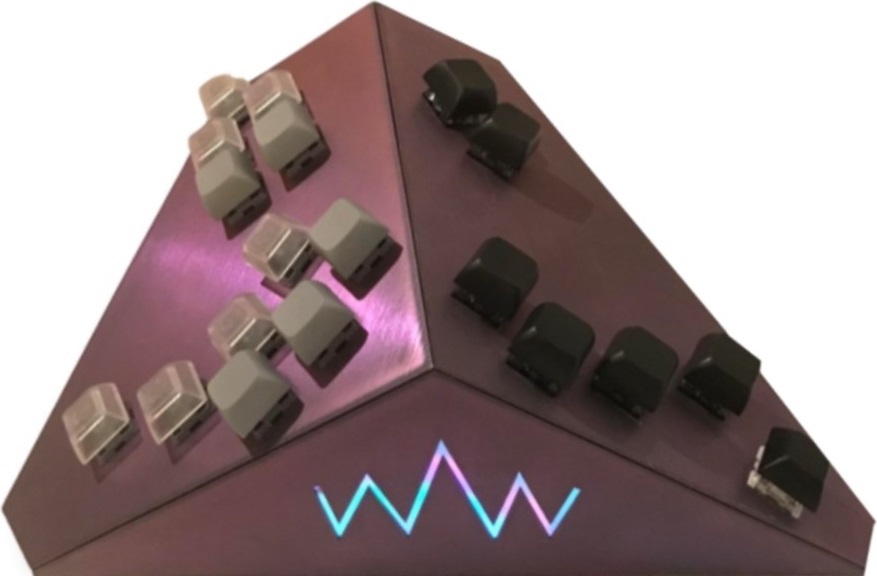 | | |
| --- | --- |
| Price | WunVzn |
| Release | November 29, 2021 |
| Compatibility | NS / PS3 / PC |
| Weight | 0.66 lbs |
Overview
The Prism is an ergonomic 3D-printed case for Super Smash Bros. with a snap-fit rear panel that also acts a rapid internal cable harness. The USB port is an internally mounted type-C one, and you get a USB-C cable for the GameCube.
The Prism sports the layout popularized by the likes of the Frame1 controller, with a reinterpretation that makes the action clusters rotated distally along the roll axis, inward on the yaw axis, and forward in pitch, all of which is to eliminate the need for the pronation of the forearms and ulnar deviation.
With the Prism, the idle stance of your fingers can be in a naturally curled state, improving reaction time. Furthermore, the tighter distance between the keys allows you to use your whole thumb to trigger the five-button action cluster with minimum movement.
Regarding the keycaps, they are textured PBT XDA and DSA. As for the switches, the left side features Kailh Speed Silver switches with 4 mm O-Rings, and the right side features Gateron Clear switches with 2 mm O-Rings.
The case is printed with a CR-6 Max, and it is made of laser-cut cast acrylic or aluminum bottom panels with a grip pad for stability purposes while placing the Prism on a lap.
The 133MHz ARM Cortex processor found in the Raspberry Pi Pico is featured to ensure the lowest latency in console and USB modes as well as the widest compatibility. There are Kailh hot-swap PCB sockets in addition.
For aesthetic purposes, you can add a front logo or tag as well as choose from different colors for the case.
See Also
Handcrafted Birch Wood Hit Box