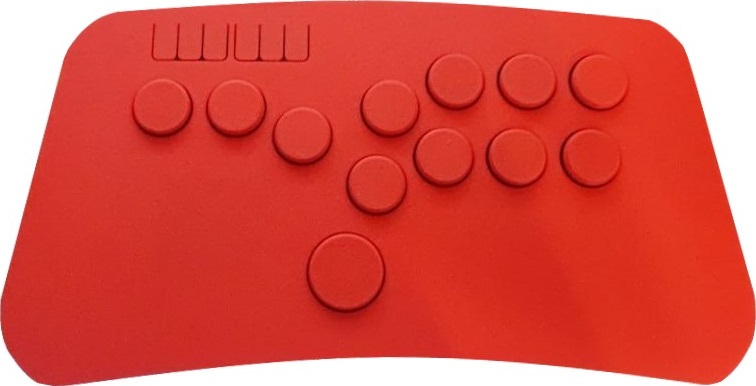 | | |
| --- | --- |
| Brand | SaveYourGames |
| Release | October 18, 2022 |
| Compatibility | PS5 / PS4 / PS3 / PSC / XSX / XB1 / X360 / NS / WU / PC |
Overview
Italy's SaveYourGames (SYG) brings you the Impact all-buttons controller that comes with a Brook PS4+ Audio printed circuit board (PCB) and Kailh Choc V1 microswitches that are normal red or silent brown.
The controller provides you six secondary buttons on the upper left. Also, the jump button is classically bigger than the rest, but the Impact is too thin to house the Brook Universal Fighting Board (UFB), though PlayStation 5 compatibility is a future goal of SYG.
The Impact is fully red, including the cable, although the cable has black accents here and there, which can add some nuance. Regardless, you can choose the color of the case and buttons:
Red
Black
Blue
Gray
Green
Light blue
Orange
Pink
Yellow
As for the cable, it can be red, black, blue, green, or yellow.
See Also