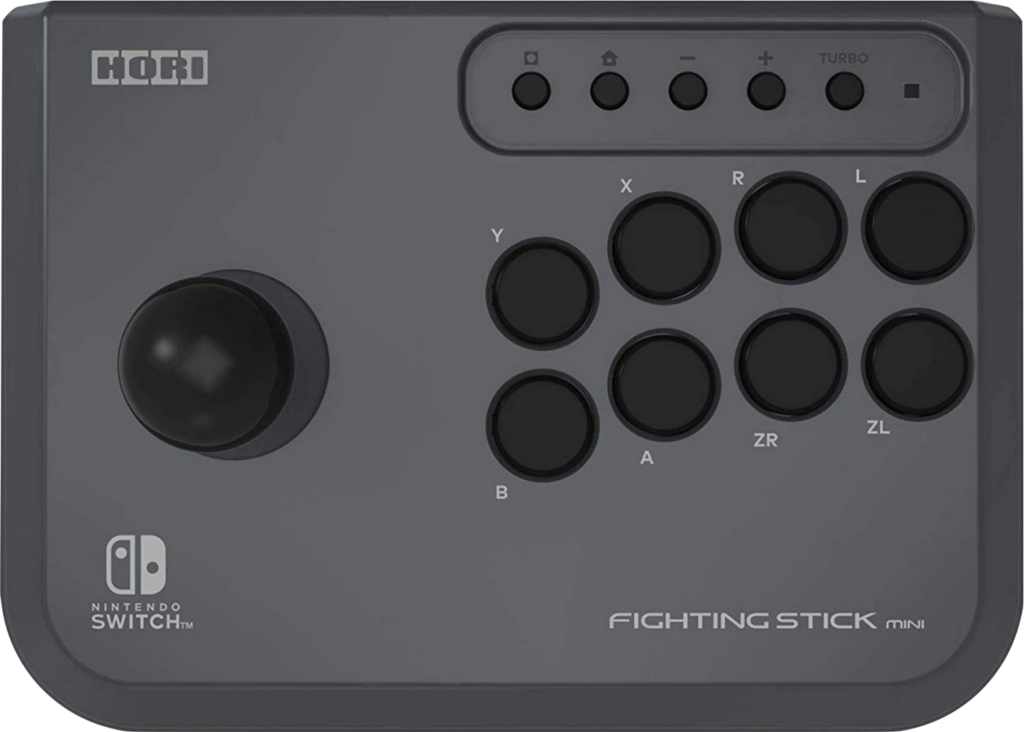 | | |
| --- | --- |
| Price | Amazon |
| Release | April 11, 2019 |
| Compatibility | NS / PC |
| Dimensions | 8.0" x 6.0" |
| Cable | 2.5 m |
| Weight | 2 lbs |
Quick Facts
A micro switch activated joystick is featured.
There is a rubberized feet grip.
This is a clone of the PlayStation edition.
Performance
The buttons are expectedly smaller than average, but getting used to them should be quick. The closer proximity of the pieces requires less energy from the player. One could get so used to this arcade stick that average sized arcade sticks might ironically feel awkward at first. One performance setback with the Mini is that a level surface is the only stable option to place it on, limiting those who prefer setting arcade sticks on their laps, especially since tournaments are not readily available in most tournaments. The usage of the Mini should be strictly kept to casual use.
Hardware
Most of the features of a regular sized arcade stick are present, including turbo at three different speeds. Although the manufacturer did not necessarily make it clear, this arcade stick is actually PC compatible without needing extra drivers. One setback is not being able to toggle between D-pad and left stick modes (in addition to no left and right stick clicking buttons), limiting the controller's usage with specific games. However, those games should not really be played with arcade sticks in the first place. Modders will have to seek a compact arcade stick elsewhere as every major part is soldered directly onto the unit.
Appearance
Although the gray and black scheme will be appreciated by minimalists, the Mini ends up looking quite plain. However, the color scheme does match the default Nintendo accessories, and the glossy buttons have an undeniable appeal.
Conclusion
The poor ergonomics make this arcade stick trickier to use, and it is hard to mod your way out of its shortcomings due to the difficulty.
Truly lightweight piece
Includes major features
For casual users
Hard to mod
Rating
⭐⭐⭐
Links