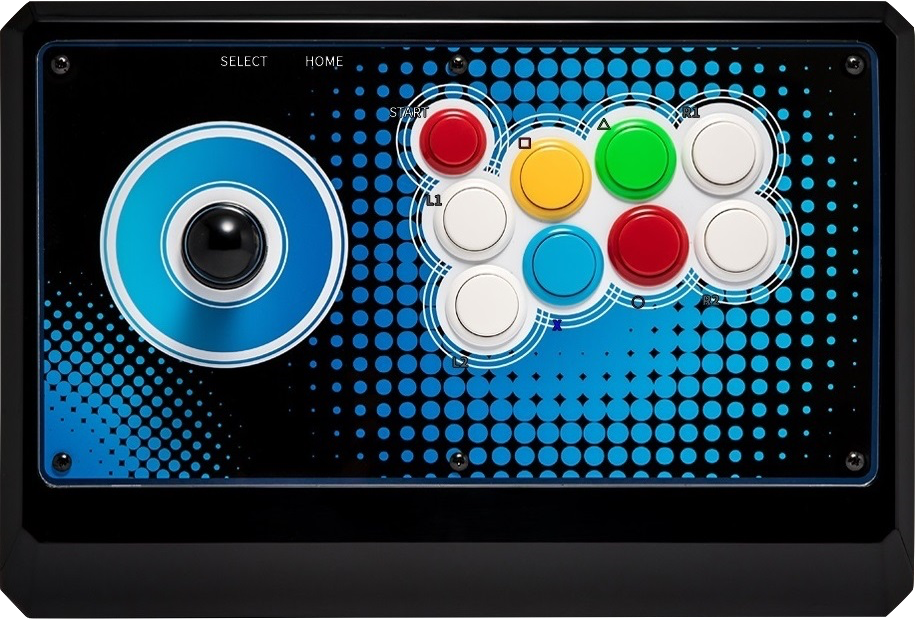 | | |
| --- | --- |
| Price | Amazon |
| Release | June 16, 2015 |
| Compatibility | PS5 / PS4 / PS3 / PSC / XSX / XB1 / X360 / XB / NS / PC |
| Dimensions | 15.0" x 9.8" x 2.5" |
| Weight | 6.61 lbs |
Crystal Editions
Quick Facts
The Korean joystick is Myoungshin.
The buttons are Seimitsu PS-14-K.
You can choose the joystick, buttons, button color, and skin.
You can add L3/R3 buttons, cables, weights, and a cushion.
The arcade stick is also compatible with the Neogeo Mini.
Performance
The joystick of the MakeStick Pro Universal LED is quite good. It is reasonably stiff, but not as tight as the Taeyoung. It really depends on your preference. When tested in Tekken, wavedashing and Korean backdashing in Tekken was easy, but snakedashing was hard. Either way, any struggles you might initially have with this arcade stick are probably temporary as you get used to it. Otherwise, the Seimitsu buttons are fine, but the secondary buttons are not Seimitsu, which is questionable. Regarding platform compatibility, there was no noticeable input delay on any platform.
Hardware
If everything is in stock, you can choose from 20 joysticks, Sanwa buttons, a custom button color scheme, a custom skin image, added L3/R3 buttons, added cables for the Neogeo Mini and original Xbox, two added iron sheets of approximately 2.20 and 4.41 lbs, and an added cushion. About the weight, it is fine, but, if you are interested in adding weight, it is advisable to buy an anti-slip pad instead to play on a table. The USB cable quality and length are lackluster.
Missing in action are turbo and analog stick modes. Furthermore, modders need to be warned that the plastic might get damaged while disassembling the arcade stick using a screwdriver. Thus, try to order the arcade stick as closely as possible to how you would prefer it.
Appearance
The arcade stick has an interesting mixture of black and blue behind an interesting array of colors for the joystick and buttons. If you dislike the artwork, however, it is unfortunately hard to replace the artwork as the top panel is plastic bonded with sheet paper, and the bottom panel is acrylic. That aside, the LED is quite beautiful.
If you would like custom art for your MakeStick Pro, you may interested in the services of our artist, Carlos Rios. See this art that he drew from scratch fitted with a MakeStick Pro template:
Conclusion
The customization options of this arcade stick are insane.
Good stock parts
Cool visuals
Customization options
Migration process
Tough modding
Rating
⭐⭐⭐⭐
Links