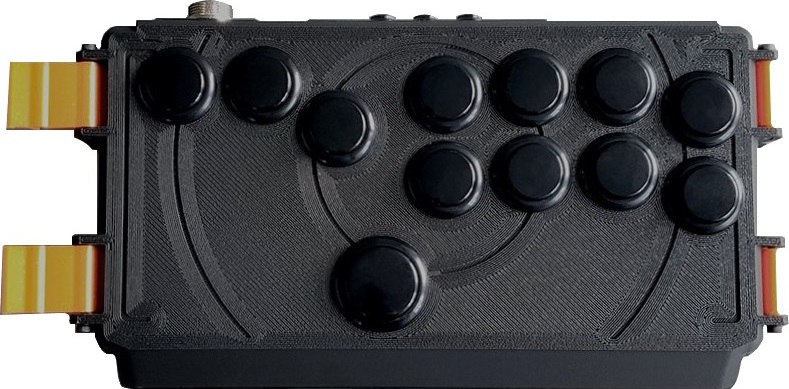 | | |
| --- | --- |
| Price | Etsy |
| Release | January 16, 2023 |
| Compatibility | NS / PS3 / PC |
Other Editions
Overview
From Philadelphia with love, The Juryo is a thin hitbox with a clamshell latch design that is free of screws. The latch parts' STL files will soon be available to the public, and an open source version of The Juryo will likely be available down the line.
The Juryo is available in many custom colors. Crown buttons were used for the beta build, but GamerFinger buttons should also be compatible. Three auxiliary buttons can be found on the back of the Juryo.
The Juryo was made for Raspberry Pi Pico printed circuit boards (PCBs), so Brook PCBs would be a tight fit, but the interior of The Juryo is still relatively spacious.
The Juryo is printed with a delta-style printer called the Super Racer by FLSUN. Current iterations of The Juryo include the V1, V2, and V3. The V1 is the most affordable, and the V2 & V3 include additional features, full color customization, and embossment at the bottom of the case.
Links