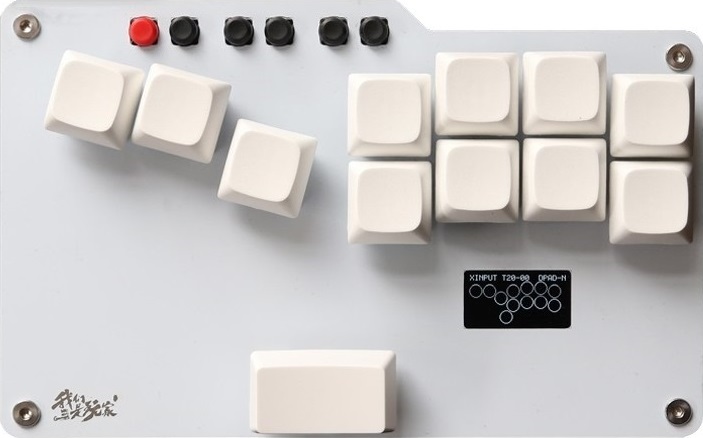 | | |
| --- | --- |
| Price | AliExpress |
| Compatibility | NS / PS3 / PC |
| Dimensions | 6.1″ x 3.9″ x 1″ |
| Weight | 0.45 lbs |
Editions
Performance
This is an all-keys controller that can be ordered in hitbox or WASD formats. There are six secondary buttons on the upper left that are hard to hit by accident, which are turbo, home, select, start, L3, and R3.
An LED display can be found under the attack keys. Speaking of which, this controller has compatibility with high quality switches in different colors like:
Cherry MX Speed/Silent
Kailh BOX Silent
TTC Speed Silver
Razer
Glorious Panda (lubed/unlubed)
The switches should be hot-swappable, and you can install your own keycaps if you want. There is SOCD cleaning, and the rubber pegs at the bottom prevent the controller from sliding around during play.
Hardware
The controller is made of thick aluminum and acrylic. The printed circuit board (PCB) is the Raspberry Pi Pico. The USB cable is type C, and there are two USB ports, which you can find on the back left side and also the left side.
Appearance
The controller has quite a minimalistic appearance. The keys are white and are on a slightly darker panel. All the secondary buttons are black, except the leftmost button, which is red. The logo on the bottom left of the top panel is tasteful in size.
Conclusion
This is a fantastic solution for those looking for a small hitbox or WASD controller to play fighting games.
Plug & play
Removable keycaps
Hot-swappable switches
Secondary button size
Aluminum & acrylic
Rubber pegs
Two USB ports
Rating
⭐⭐⭐⭐⭐
Links
Amazon (Hitbox)
Amazon (Mixbox)