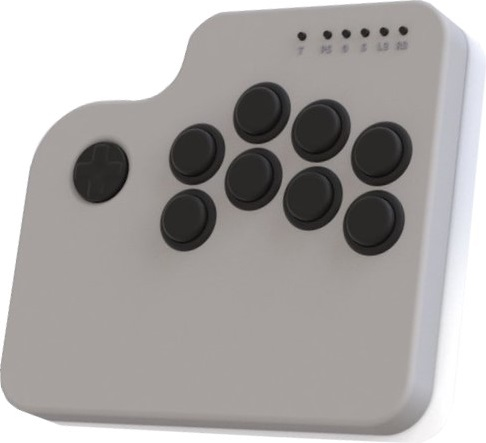 Preview
Briefly known as the Dmix, this prototype by Proto 8 with the working title of DPad-8 is a mini controller that combines a D-pad with DIY arcade buttons.
The buttons are in the Noir layout. They are slim buttons that are 12 mm in height with foam rings to dampen the sound. It seems that you can put graphics within them or even have them engraved.
The secondary buttons are:
Options
Touchpad
Share
PS
L3
R3
As for the color of the controller, it is expected to be flexible based on the customer's request.
The DPad-8 is quite slim, but there should be a grip on the bottom left side. It seems best to place the controller on one's lap for extra support until the grip is potentially improved.
The seemingly detachable USB port can probably be found on the right side of the back panel. The printed circuit board (PCB) is by Brook.
See Also