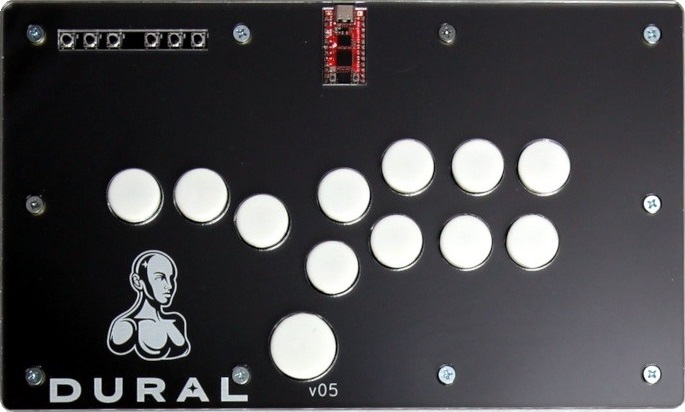 Overview
The DURAL controller is an all-buttons controller straight out of the Netherlands. With a 1,000 Hz polling rate and around 1 ms input lag, this is one of the fastest controllers out there. It has a 133 MHz processor.
The switches are the Kailh Choc V1, and the Kailh sockets are hot-swappable. As for the buttons, they can last a whopping 70,000,000 presses. The secondary buttons have tact switches.
The GP2040 custom and open source firmware ensures the following:
More than one SOCD cleaning method
XInput for PC instead of DirectInput
Nintendo Switch compatibility
The SOCD cleaning methods are:
Up priority
Neutral
Last input priority
The enclosure is made out of acrylic. Specifically, there are four acrylic layers, and you can insert your own artwork between any of the layers. You can order our custom artwork service if you are interested!
One more thing: this is a USB-C controller.
See Also